IFHHRO | Medical Human Rights Network promotes health-related human rights, including the right to health. Our focus is on the important role of health professionals.
We believe that there lies a huge potential in the health professions that could be mobilized for the promotion and protection of human rights.
Featured Topic
IFHHRO's online Human Rights for Health Workers training manual: training sessions in four languages
Read more...
News
China: Abolish Arbitrary Detention for Sex Workers
Human Rights Watch is urgently requesting the Government of China to abolish the Custody and Education system used to detain primarily sex workers for up to two years without trial. This system is supposed to provide sex workers and clients with education, health monitoring, and work experience. However, Human Rights Watch research shows that in practice, the Custody and Education system often entails forced labour, physical and sexual violence, and psychological abuse.
Read more...
Gaza: Female cancer patients affected by the blockade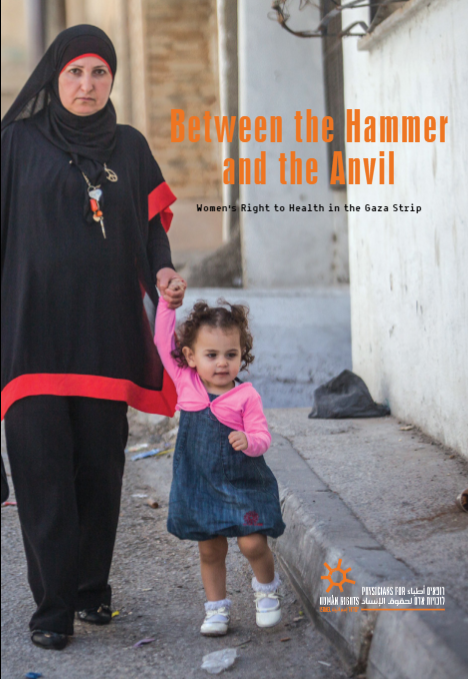 A new report by our long-time partner Physicians for Human Rights Israel (PHRI) issued to mark International Women's Day reveals how the closure of Gaza and the criteria for granting exit permits predominantly affect women patients. The report, titled Between the Hammer and the Anvil, is based on an analysis of hundreds of cases of patients who have contacted PHRI during 2017 and 2018 asking for help in leaving Gaza for medical treatment.
The findings indicate three main trends:
Delays and unresponsiveness severely affect the chances of women cancer patients to recover. The 129 cancer patients who contacted us had been awaiting for response by Israeli authorities for many months, sometimes even a year. This delay in accessing healthcare severely affected their chances of recovery.
An exit permit due to family relatedness to Hamas affects women almost twice as much as men. In the past two years, out of 969 applications by patients in which the reason for refusing the permit was family relatedness to Hamas members, 608 of the refused were women, and 361 were men.
Denying an exit permit due to a – usually male – relative residing in the West Bank without a permit affects access to healthcare. In most cases of refusal handled by PHRI over the past two years, the relatives who settled in the West Bank rather than return to the Gaza Strip were men. Like many other countries, Israel also pressures relatives, in this case women, in order to achieve political objectives, including by blockading the Gaza Strip.
PHRI concludes that: "Even if the criteria do not specifically target women, once the policy of closure on Gaza carries such devastating gender repercussions – mainly for those vulnerable patients – it must be changed…"
---
Download Between the Hammer and the Anvil. Women's Right to Health in the Gaza Strip (PDF)
Source: website PHR Israel
Read more...
New Topic: Detention
Recently, we published a new article in the Topics section on the right to health in detention facilities. This article, which was written by our volunteer Somaya Bahji from Morocco, mainly builds upon the 2018 report of the Special Rapporteur on the Right to Health on detention and confinement. In this report, Mr. Dainius Pūras identified among others the following human rights infringements in these settings:
Lack of medical care leading to unhealthy coping mechanisms or suicide
Cases of fatal dehydration
Complicity of doctors in torture programmes or organ harvesting
Dual loyalty problems, leading to mishandling of forensic reports or following medical procedures/practices that serve the interest of the state at the expense of the detainees' health
Punishment of detainees in the name of drug treatment
Discrimination against immigrants
Forced sterilization and slavery
Non-consensual treatment
Lack of protection of detainees from peer violence and rape 
---
Go to Topics | Detention
Read more...